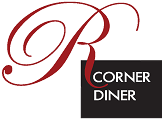 [905] 268-0787
Hover over specials to pause...
Located in the Lakeview neighbourhood of Mississauga, R Corner Diner has been providing food to a steady flow of customers in the GTA since 2012. We provide great food at great prices in a clean, friendly family diner-style environment.

Our main success, according to our clients, is related to the following:


The average rating of Restaurants in the area around Haines Rd and Middlegate Rd is 3.8 out of 5 based on 4558 Reviews
Ewing McMeekin

We use R Corner Diner on a regular basis for staff meetings and customer events and have never been disappointed. Service and quality are second to none.
Doug

Excellent lunch provided by R Corner Diner to our group at the office. Everything was fresh and delicious!